Food
The agricultural and food industry represent one of the most prosperous sector in Italy and Tecnorulli has always taken care of its presence in this market with certified and high quality products. The range of coatings approved for contact with food covers all sectors: processing of fresh fruit; processing of dried fruit; confectionery and bakery industry; meat processing.
All the Tecnorulli coatings used to recover rollers in food industry have FDA certification and certification for Italian legislation.
Approvals can be made (on request) according to the regulations of other countries. Compounds of non-standard colors available on request.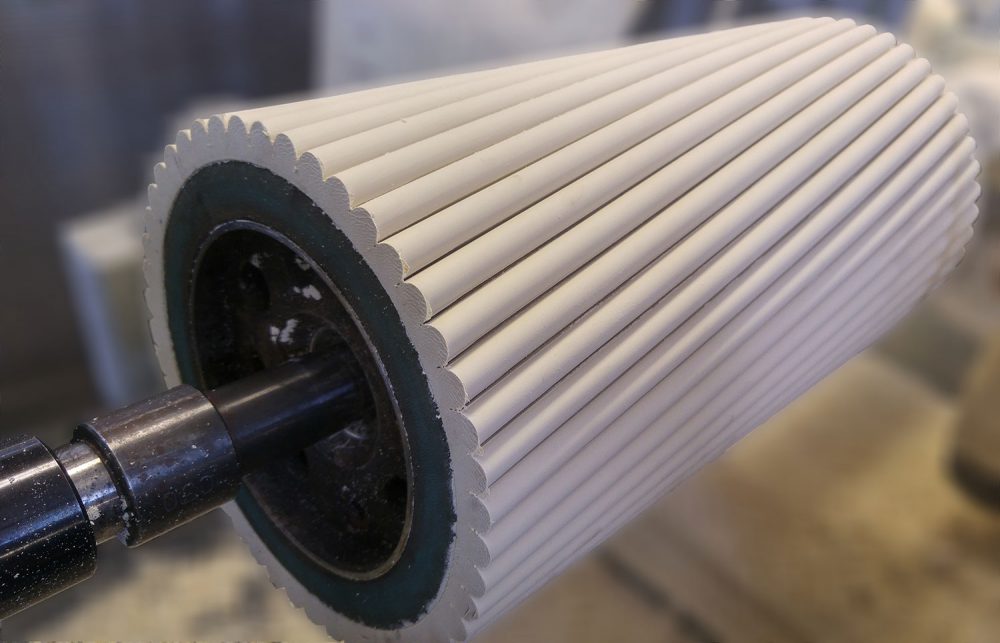 SAK S
40 – 90 Shore A
Excellent chemical resistance to animal fats
Good mechanical features
Good abrasion resistance
Resistant up to 95° c
PARATEC P
30 – 70 Shore A
Good chemical resistance to aqueous foods and vegetable oils
Excellent mechanical properties
High elasticity
Excellent abrasion resistance
Resistant up to 75° c
ELASTEC N
60 – 70 Shore A
Good chemical resistance to aqueous food and vegetable oils
Excellent mechanical characteristics
High elasticity
Excellent resistance to wear
Resistant up to 70 ° c
TECNOSINT H
60 – 90 Shore A
Excellent chemical resistance to animal fats
Excellent mechanical properties
Excellent wear resistance
Excellent cut resistance
Resistant up to 80 ° c
SILICONE O
40 – 90 Shore A
Excellent chemical resistance to aqueous food
Good chemical resistance to vegetable oils and animal fats
Excellent resistance to sterilization agents
Excellent heat resistance up to 230°c
Excellent non-stick properties