Metal Packaging
Tecnorulli claims a deep knowledge and experience in the industry of metal coatings for packaging.
The range of specific compounds is constantly improved and integrated thanks to the close contact between our company and the major European users who prefer to rely on Tecnorulli for the coating of their varnishing and offset rollers.
To the already complete series of Tecnorulli compounds we have added the Monkal by Hannecard, and the recent upgrade of the rubber compounds series TECNOLAST V and TPM T. These rubber series are designed for UV inks and varnishes and the last upgrade guarantees also the best results with the newest LED UV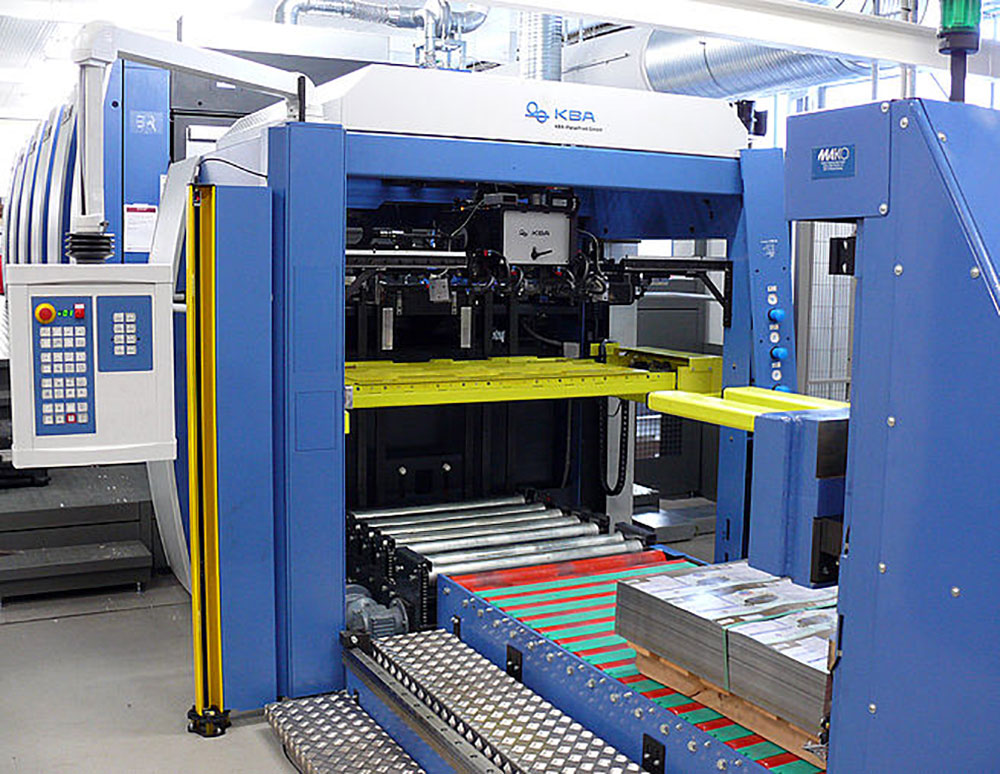 Polyurethane Coverings
TecnoFlex L & LX Series:
As a result of more than 60 years of successful experience in polyurethane compounds, the Polyurethane plant covers the entire range of applications in the field of elastomers. Tecnoflex L & LX Series, are both resistant and elastic: the best you can obtain for metal varnishing and coating applications.
L55 - L58 - L59 - L62: ideal for varnishing and printing rollers, where a high level of resistance to cuts and abrasion is required.
LX 3 - LX 4 - LX 5 - LX 6 - LX 7: wide hardness range, with excellent spreading features, ideal for high quality metal varnishing and coating.
LXR - LXB (NEW): special elastomers based, with low solvent absorption.
Long term dimensional stability, ideal when a very precise coating size is required
Rubber Coverings
TPM T, B and SAK S 52 Series:
Tecnorulli's high experience in printing applications, has permitted
our "RID" Research Innovation Department to set-up a wide range of rubber compounds, suitable for varnishing and coating applications.
T 48 - T 53 - T 60: These Compounds are resistant to UV products: varnishes, inks and solvents. Coverings easy to grind, for a longer operation life. Excellent coating spreading. High resistance to polar solvents.
B 45 - B 50: Superior UV resistance, ideal when a high dimensional stability
is required.
S 52: Air oven drying coatings use. It is a valid alternative to the polyurethane coverings, when good coating together with grinding features are requested.
All these rubber compounds are suitable for laser engravures (spot coating).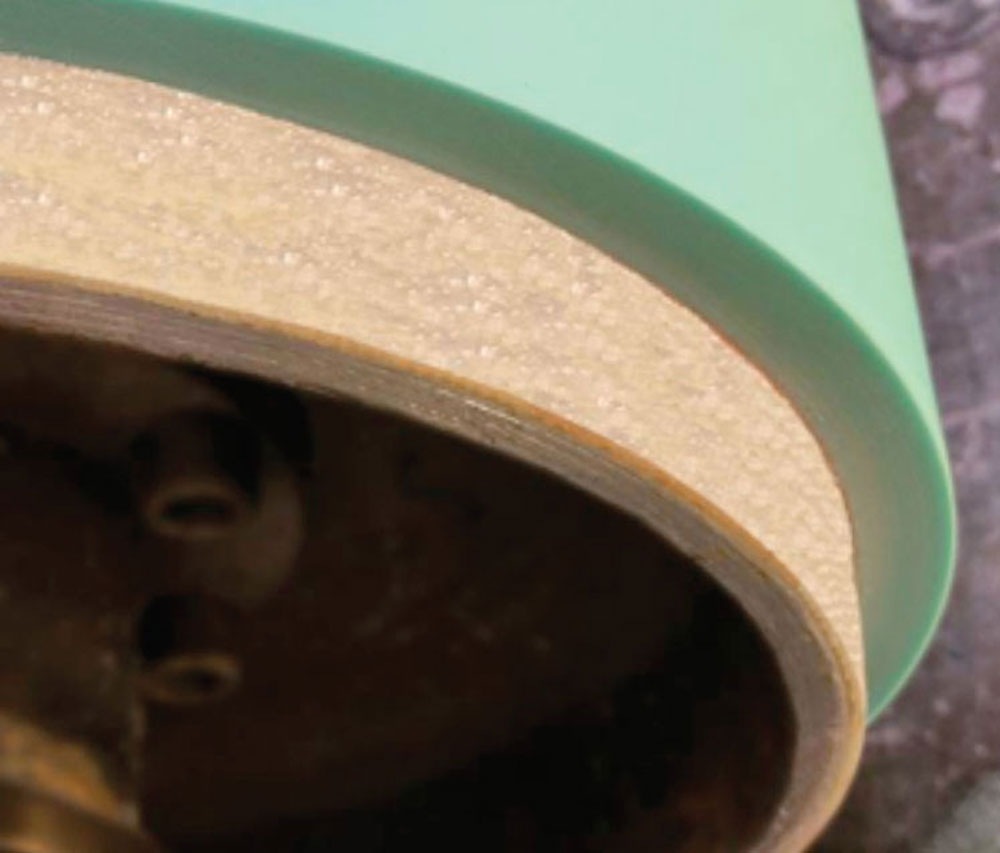 TecnoGrinder
FOR METAL INDUSTRY
Tecnorulli is the largest Italian manufacturer of rubber and polyurethane cylinders for Metal Varnishing industry. This industry needs to grind the cylinders internally and often also to engrave the surface of the rollers.
For this reason we know perfectly the problem of grinding and to meet the needs of this industry Tecnorulli has designed and marketed a dedicated grinding.
TecnoGrinder was developed specifically for the Industry of Metal varnishing. The rubber and polyurethane cylinders has never been so easy to grind and the results are always of the highest quality.
Also available with a large range of options like:
Groove Group
Advanced touch screen
Motorization of wheel carriage
Perimeter Security equipment
Frontal Security equipment
Manual balancing tool
Suction unit
Unit for Remote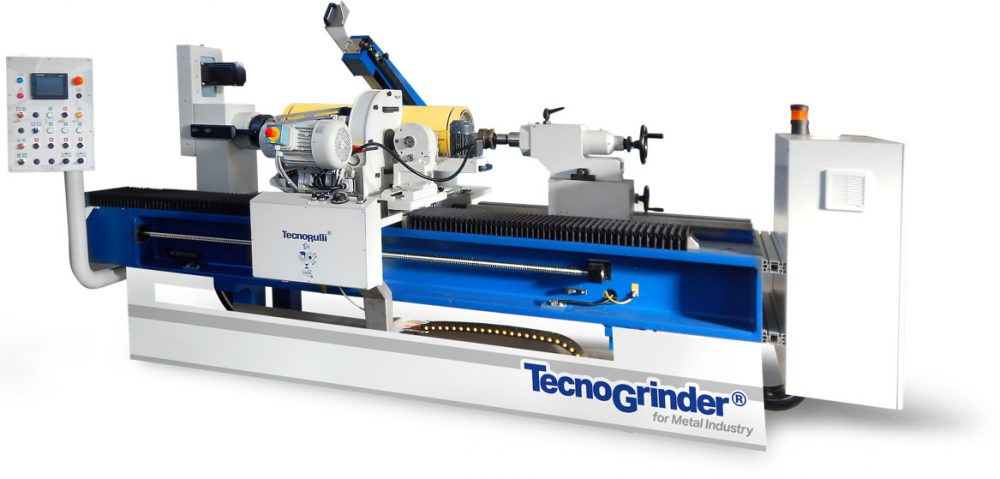 Technical data sheet
Dimensions (outside) Lenght 3.600 mm
  Width 1.600 mm
  Height 1.600 mm
Weight 3500 kg.
Center size CM4
Power supply Three-phase
Voltage 400 V
Frequency 50 Hz
Power 7 kw
Mandrel
Max Lenght 1600 mm *
Min Lenght 400 mm
Max Ø 400 mm
Max weight 300 kg
Spindle speed 300 rpm
Wheel
Rotation speed 35 m/s
Dimension 400 x 50 x127 mm
→ Complete with finishing equipment with abrasive tape
Standard accessories
n. 1 Grinding wheel 400 x 50 x127mm
n. 1 Finishing equipment with abrasive tape
n. 1 Tailstock and head center CM4
n. 1 Shaft for balancing wheel
n. 1 Diamond for dressing
n. 1 Lathe Carrier
n. 1 Wheel locking flange
Service key
User and instruction manual
Maintenance Manual
Circuit diagram
Declaration of CE conformity
Options on demand
Groove Group € 5.500,00
Advanced touch screen € 4.600,00
Motorization of wheel carriage € 4.200,00
(only with advanced touch screen )
Perimeter Security equipment € 2.900,00
Frontal Security equipment € 4.600,00
Manual balancing tool ( Price on Demand )
Suction unit € 2.900,00
Unit for Remote assistance € 1.500,00 (only with advanced touch screen )
Installation and training at your own site (costs TBD)