Flexible Packaging
The flexible packaging industry involves a very wide chain of processes. Starting from the production of the plastic film, its transformation, printing and coating up to the gluing/lamination and converting (cutting, welding, packaging ).
Each process involves very different production technologies.
Tecnorulli is present in every single process of this chain with specific solutions for rollers and sleeves covering.
Plastic film prodiction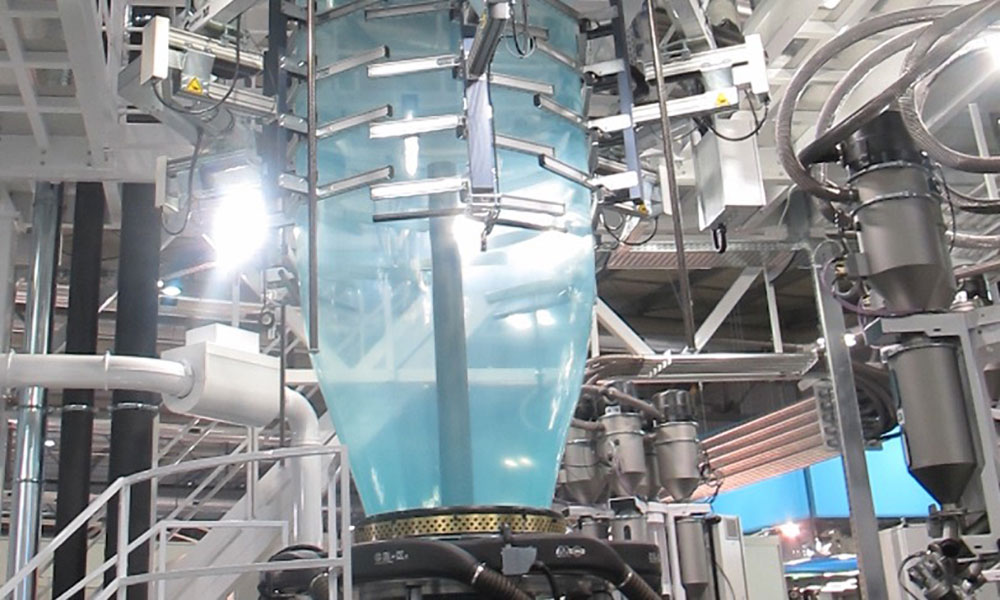 SAK S
60 – 90 Shore A
SPREADERS – CONVEYORS – SEPARATORS – WINDINGS
High mechanical resistance
Excellent resistance to wax
Good resistance to diluted acid and alkaline solutions
Working temperature up to 100°c
Antistatic compounds
SNE C
60 – 90 Shore A
TOWER NIP – DEFLECTORS – STRETCHING
Good mechanical resistance
Good resistance to wax
Veri good weather resistance
Working temperature up to 120°c
Antistatic compounds
ELASTEC N
60 – 70 Shore A
SEPARATORS – WINDINGS – SPREADERS
Excellent mechanical resistance
Good abrason resistance
Veri good cutting resistance
Working temperature up to 100°c
Conductiv compound
FEP
SPECIAL ROLLERS FOR CASTING
Covering tube made in fluoro polymer
Very high non-sticking properties
Working temperature up to 240°c
Very high chemical resistance even against acids vapour (pvc extrusion)
Printing and converting
TPM T
45 – 90 Shore A
FLEXO INKING – ROTOGRAVURE INCKING – ROTOGRAVURE PRESS – COATING – VARNICHING
Excellent chemical resistance to ink and varnish (uv and solvent)
Excellent chemical resistance to flexo water based ink and varnish
Excellent chemical resistance to both solventless and solvent based glue
High dimensional stability
Working temperature up to 120°c
Antistatic version available
SNE CX
65 – 90 Shore A
ROTOGRAVURE ESA PRESSURE ROLLERS
High mechanical resistance
Electrical properties uniform and guaranteed for esa printing
High electrical stability
Good solvent resistance
Very good wear resistance
Working teperature up to 125°c
HYPATEC Y
SOLVENTLESS COATING – WAXING/PARAFFIN COATING
Excellent chemical resistance to solventless glue
Low friction
Working teperature up to 140°c
SINTEC Z
60 – 90 Shore A
WINDING – PERFORATION – CUTTING – SEPARATION – COLD EMBOSSING
High mechanical resistance
Very good abrasion cutting and tear resistance
Working temperature up to 100°c
Antistatic compounds available
MICROGRAF
PAST ROLLERS – WINDING
Sponge covering
High elasticity
Low permanent set
High cut resistance
SILICONE
60 – 90 Shore A
CORONA TREATMENT – WELDING – HOT EMBOSSING
High insulation
High non-sticking properties
Working teperature up to 220°c